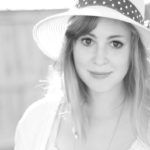 Jenny est une étudiante allemande qui a eu le luxe d'être traînée à travers l'Europe par ses parents amateurs de voyages durant toute son enfance. Alors qu'elle essayait de se faire des amis avec des enfants qui ne parlaient pas sa langue, elle a passé beaucoup de temps avec des animaux. Des chats des rues, des geckos, des petites souris, et même des étoiles de mer rejetées par l'océan. Et quand il n'y avait pas d'animaux à trouver, elle disparaissait dans son art. De retour en Allemagne, elle a recueilli des pigeons et des hérissons blessés et les a secrètement soignés dans son grenier (mais ne le dites pas à ses parents).
Aujourd'hui, elle a trouvé le moyen de combiner son amour pour les animaux et son art grâce à ses bandes dessinées. Sur la beauté de la vie, la bonté de la mort et les animaux qui ont quelque chose à raconter.
***
Jenny is a student from Germany who had the luxury problem of being dragged across Europe by her travel-loving parents throughout her childhood. While trying to make friends with kids who didn't speak her language, she spent a lot of time with animals instead. Street cats, geckos, small mice, even washed up starfish. And when there were no animals to be found, she disappeared into her art. Back in Germany, she collected injured pigeons and hedgehogs and secretly nursed them in her attic (but please don't tell her parents).
Today she has found a way to combine her love for animals and her art with her comics. About the beauty of life, the goodness of death and animals that have something to tell.